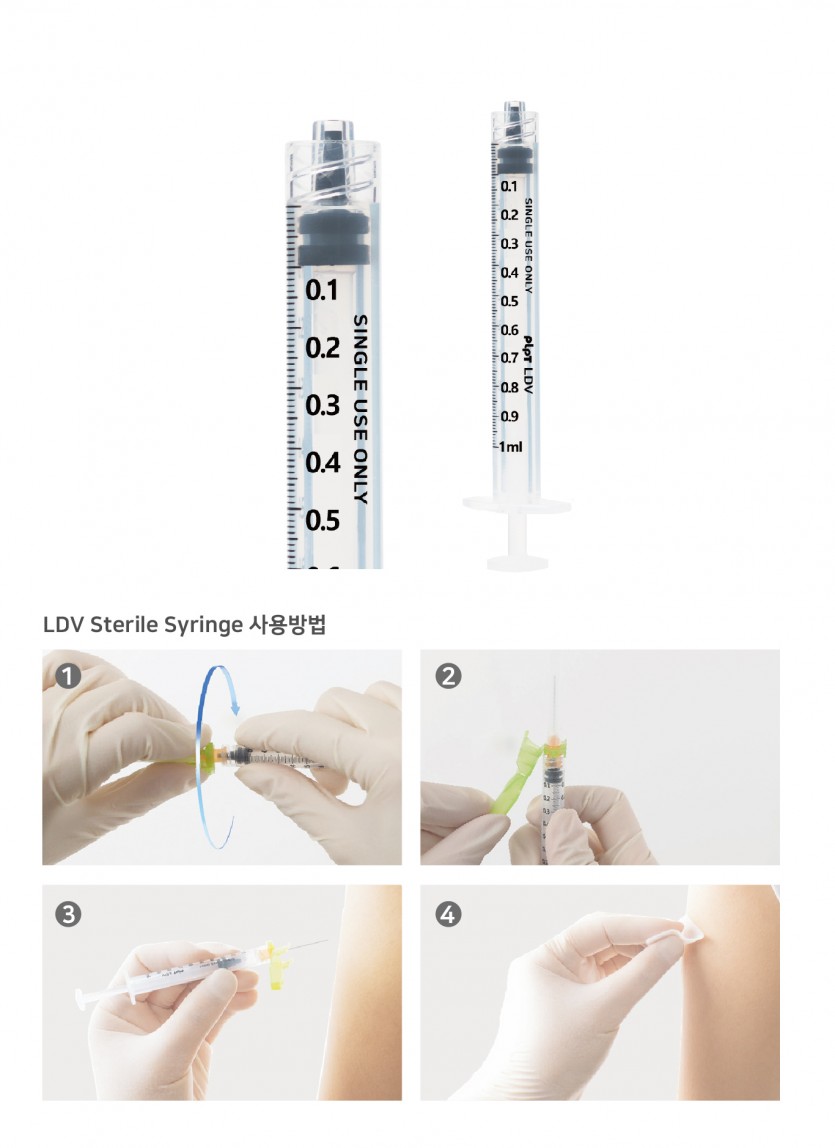 (Super Low Dead Space)  
LDV Sterile Syringe has an Intergrated Luer-Lock, hub with an extended
(three-stage conical) plunger that inserts into the neck of the Barrel to expel more fluid from the syringe by pushing the Plunger rod. 
By using medical device grade material (polypropylene), LDV syringe shows clear transparency and due to its high teat resistance, it can be sterilized after filling in the solution.
This product is a medical device that complies with the Ministry of Food and Drug Safety's medical device standards and ISO standards.
Main information
· Manufacturing License No. 10-324
· FDA·CE·Ministry of Food and Drug Safety Certified·ISO 13485
· Spec : 1ml, Luer-Lock
· Produced in accordance with the Ministry of Food and Drug Safety and ISO standards
· ISO 7886, ISO 80369-7 Certified