(Super Low Dead Space)  
A disposable sterilized injection needle combined with a Safety Guard is a needle that protects the safety of medical personnel and patients, 
combined with a safety guatd that prevents reuse and enables safe disposal.
When used in conjunction with our LDV Sterile Syringe, excellent coupling, leakage and pop-off are reduced.
This product is a medical device that complies with the Ministry of Food and Drug Safety's medical device standards and ISO standards.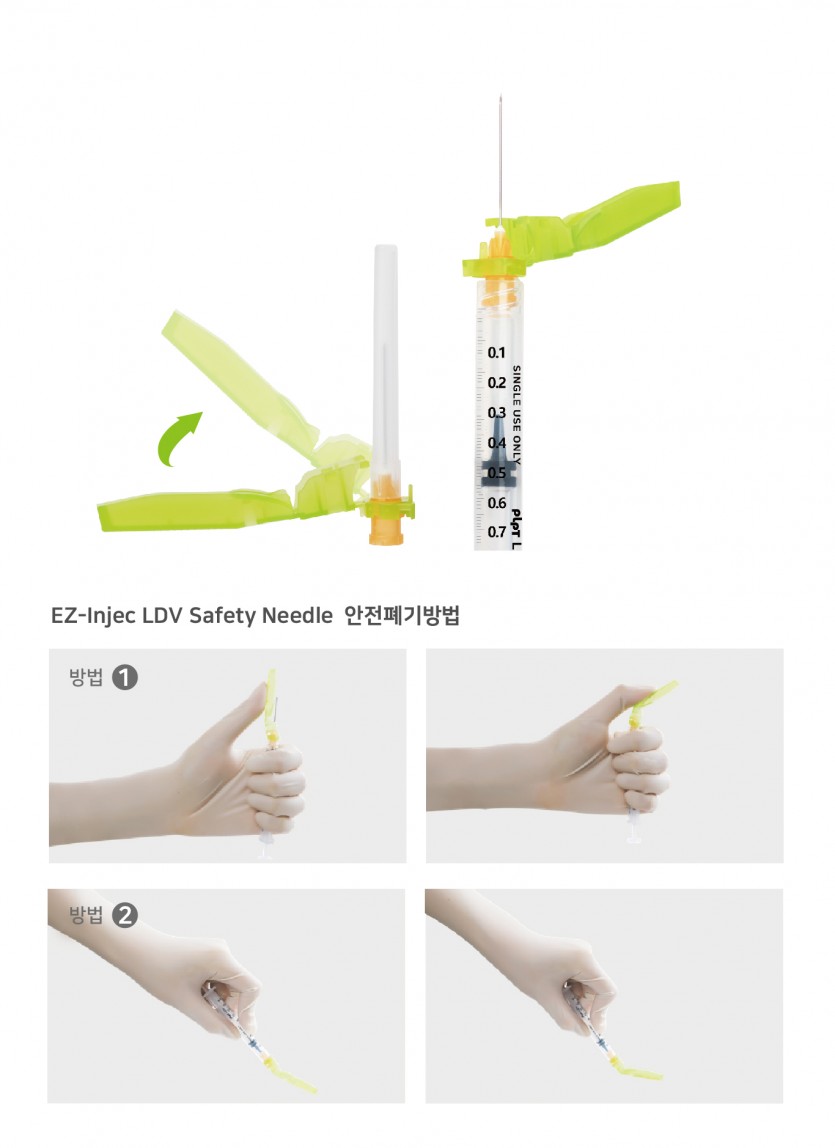 Main information
- Manufacturing License No. 19-4547
- FDA·CE·Ministry of Food and Drug Safety Certified·ISO 13485
- Spec : 25-25mm
- Produced in accordance with the Ministry of Food and Drug Safety and ISO standards
- ISO 7864, ISO 9626 Certified
- E.O Gas Sterilization
- Expiration date : 3 years
- This product is a "disposable medical device", Please read and use "Precautions for use" and "How to use" carefully
- Other Gauges can be manufactured at there quest of the customer